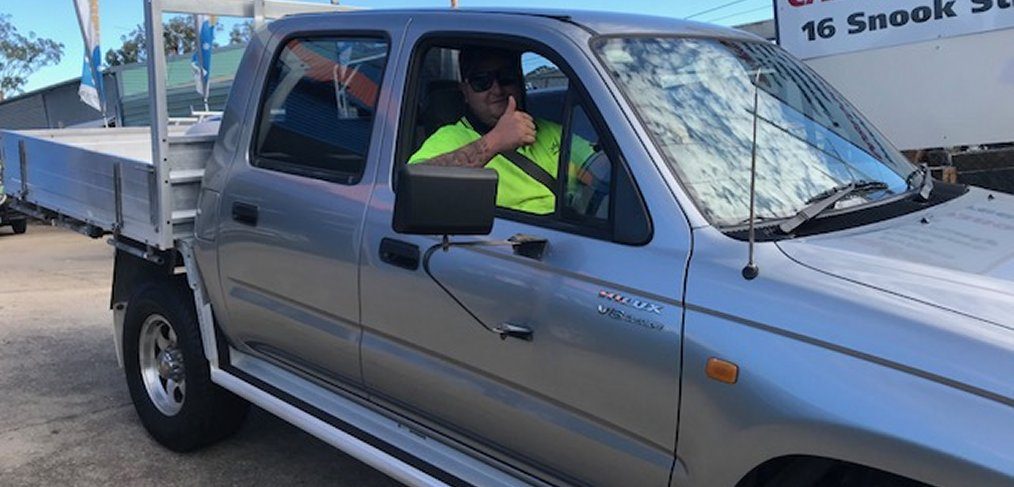 Gold Coast Car Loan
With access to more than 20 different finance products, Aussie Loans can secure you the best Gold Coast Car Loan – and fast!
Here's what one recent Gold Coast client had to say about dealing with our team of experienced finance brokers:
"Very grateful. Aussie Loans have helped me out when no-one else could." – Arron, December 2017
5 Star Car Finance Review
Meet Arron from Southport on the Gold Coast. He secured car finance through Aussie Loans for a used car.
What impressed you most about our service? Lots of things… The easy application process, great staff, regular communication and updates, prompt service, fast approvals, the team's knowledge and expertise.
Star rating: Aussie Loans get 5/5 from me.
Would you recommend Aussie Loans to others? Yes! They exceeded my expectations.
How long had you been looking for a car loan? I had been looking for Gold Coast car finance for 1 month. It wasn't until the car dealership recommended Aussie Loans that I even knew they existed.
What type of car did you get? A Toyota Hiluz. I needed a vehicle to transport my family around and also get to/from work.
Low Car Finance Rates
Were Aussie Loans finance rates more competitive? Yes, I thought Aussie Loans rates were more competitive.
Gold Coast Car Loan
Need to get a Gold Coast car loan fast? Skip the messy paperwork and apply online now.

Aussie Loans is one of Australia's largest, professional and most successful finance brokers. With direct links to 20 major Australian Financial products we can tailor a loan to suit your needs. This includes personal loans; finance for cars, boats and bikes; PLUS business loans for work vehicles, lo doc loans or truck loans.
Our experienced staff are committed to providing fast friendly service, helpful advice, flexible options and great deals no matter your circumstances. Contact us today here or call us on 1300 256 267.