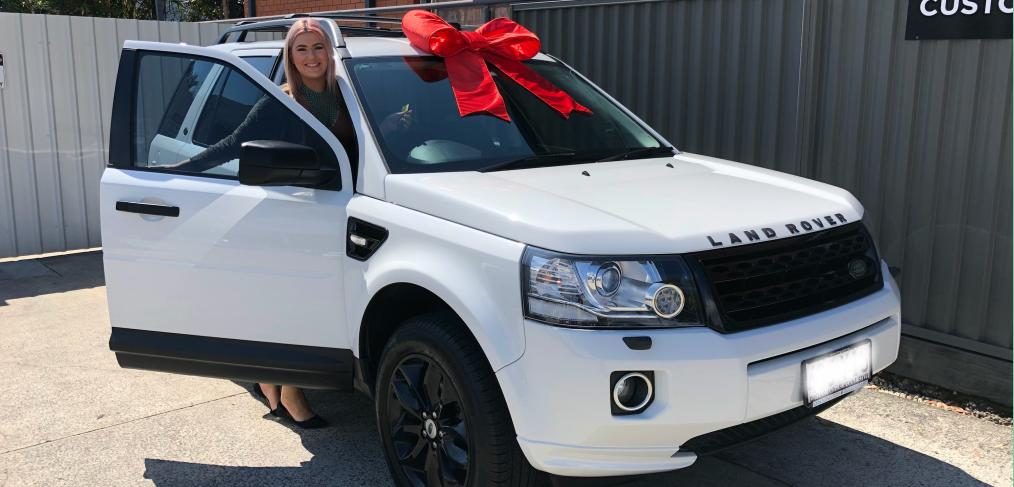 Looking for the best deal on a car loan Brisbane northside?
You can't go past the super friendly and expert car loan finance team at Aussie Loans.
Aussie Loans make borrowing fast and easy with our low finance rates and easy application process.
Phone us today on 1300 256 267 or  apply online.
Best Car Finance Rates Brisbane
Aussie Loans were more than happy to help Alana from Hamilton on Brisbane's northside with her vehicle purchase.
You have purchased through Aussie Loans before. What impressed you the most about Aussie Loans?
Yes, this isn't my first time applying for car finance through Aussie Loans.
It's an easy application process with no hassles. And compared to others in the market, Aussie Loans provide very good finance rates. I would definitely recommend them to others looking for a loan.
How did you originally find out about Aussie Loans?
A friend recommended Aussie Loans and I have been thoroughly impressed with the service I have received.
What vehicle did you purchase and what will you be using it for?
Aussie Loans have helped me get behind the wheel of a 2013 model Land Rover Freelander. This will help me get around at my own leisure.
Why purchase with Aussie Loans?
We pride ourselves on exceptional, fast customer service and can help you get approved for a car loan in as little as 24 hours
We provide great products and excellent value for our customers.
Aussie Loans are 100% Australian owned.
We have direct links with over 20 major Australian Financial products which means we can tailor a loan facility that best suits your needs.
Apply Online for a Car Loan Brisbane Northside!
If you have already  found your dream car but need help taking the next step to secure your finance, Aussie Loans can help.
We have unbeatable finance available for your used car loan, so apply online today or call our friendly lending team on 1300 256 267.

Aussie Loans is one of Australia's largest, professional and most successful finance brokers. With direct links to 20 major Australian Financial products we can tailor a loan to suit your needs. This includes personal loans; finance for cars, boats and bikes; PLUS business loans for work vehicles, lo doc loans or truck loans.
Our experienced staff are committed to providing fast friendly service, helpful advice, flexible options and great deals no matter your circumstances. Contact us today here or call us on 1300 256 267.